There have been 15 studies and review articles on earthing in peer-review journals to date. Here are some of the verified benefits of earthing.
Immediate Changes (within 4 seconds of Earthing)
Earthing calms the nervous system
Muscles start to relax and return to normal tension
30-120 minutes of Earthing daily
Stress reduction
Pain relief
Reduced inflammation
Improved heart rate variability
Blood flows more freely aiding circulation
Supports cardiovascular system and healthy blood pressure.
A more positive, relaxed mood
Earthing Overnight While You Sleep
All the benefits listed above
Deeper sleep
Fall asleep faster
Wake up less during the night or return to sleep faster after waking.
More energy during the day.
Less emotional stress.
Reduced pain including musculoskeletal pain, gastrointestinal problems, headaches, menstrual cramps and temporomandibular joint symptoms.
Less pain interfering with sleep.
Effectively reduce inflammation & free radicals in the body.
Shorter recovery time from muscular exertion
Earthing Benefits Infographic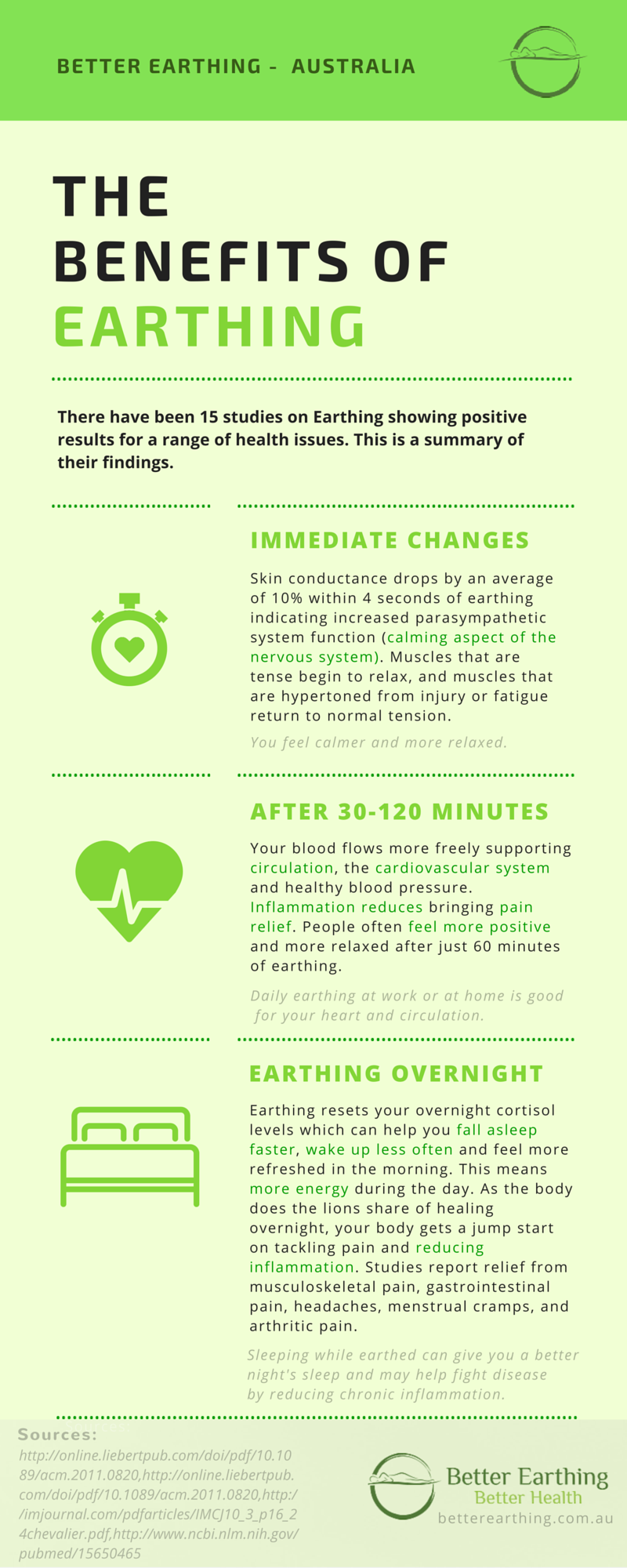 Feel free to share this infographic with your social networks or on your blog. All we ask is that you let others know that you found it here by including a link to https://betterearthing.com.au along with our name. Thank you!